Going Remote
We've been working out of our downtown Oklahoma City office for the last 5 years, but now we are embracing going fully remote.


We've been working out of our downtown Oklahoma City office for the last 5 years. A lot has happened in that time – countless CasinoRPG updates, developed and launched Exocraft, doubled the size of the team, released the GoldFire 2.0 platform, launched on Steam/iOS/Android and so much more. This space has served us well and has created a lot of great memories, but it is time for our next chapter.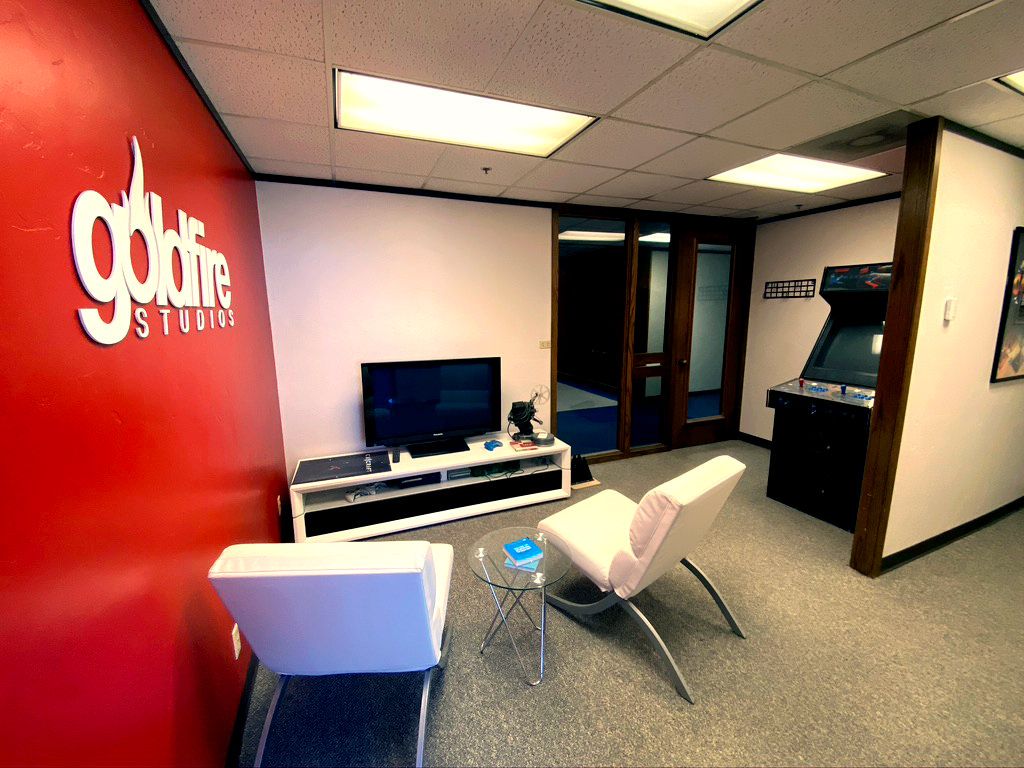 Why Remote?
Like a lot of small businesses (especially those like us that work in software), we've already been working remotely most of the year due to the Covid-19 pandemic. We've found that with some small adjustments, we can work just as well without a shared physical space. In addition, with rising office rents, we are able to save money and reinvest it in building even better experiences for our players and our team.
Will we ever have a physical location again? As we grow it may again make sense, but for now we are evolving with the times and overhauling our workflows and tooling to support a fully remote team. Even if we do go back to a physical office, I can't imagine we won't always have parts of our team remote, so going all-in will only serve to lay a better foundation for the future.
Workflows/Tools
Our workflows and tools will undoubtedly evolve over the coming months as we get more comfortable with this new approach. However, we've actually always been at least partly remote, and so many of our workflows and tools already had remote work at their core. Here are some of the ways we collaborate virtually:
Flowdock
Similar to Slack, Teams or a variety of other team chat solutions, Flowdock has been our hub of communication for a long time. What we really like about Flowdock is the simple channels, threading and inbox that lets us see activity for everything from GitHub to custom alerts from our servers, all in one place.
Notion
Notion can best be described as Google Docs crossed with a wiki. Where Flowdock is the hub of our communication, Notion is the hub of our documentation and planning. We run our meetings, plan new features/projects, keep track of useful information/workflows and more all within Notion.
uKanban
When we first got started, we used AgileZen to organize our work. When that service shuttered, we built our own internal tool called uKanban (which we plan to make available for outside use at some point in the future). It is designed as a lightweight kanban board that perfectly fits our weekly sprint structure. It makes our weekly goals clear and keeps us in sync with what everyone is currently working on or needs help with. We've also recently added an analytics suite that helps keep us stay on track with our roadmap.
Facebook Messenger
There are all sorts of video chat solutions out there, with everyone and their dog getting on board with Zoom since the spring. However, we've found Facebook Messenger to be an easier approach for us. We simply setup a GoldFire Meetings group and initiate a video or voice call when our meetings are set to start. It makes a big difference being able to see everyone when you no longer have a physical location to work and interact from.
Screen
One big benefit of working from an office is the ability to look over someone's shoulder and work through a problem together on the same screen. The aptly named Screen offers a remote pair programming solution that does a pretty good job of emulating the same experience from anywhere in the world. It basically makes screen sharing multiplayer, where each person gets their own cursor and can enter input as needed.
Resilio Sync
Dropbox, Google Drive, OneDrive and others are big names in file sharing. However, we've come to prefer a lesser-known solution called Resilio Sync. The nice thing about this service is that it is built on top of bittorrent technology, which allows for faster syncing and unlimited storage since there is no central server hosting the files. If we are going to be a distributed team, why not store our files in the same way?
Regular Meetings
We had already gotten into a regular meeting habit a few years ago, which has proven invaluable now that we are fully remote. To start each week, we have a planning meeting to lay out the weekly goals and work through any brainstorming needed for various features, updates, etc. The development team also has daily "huddles," which are quick 5-10 minute recaps of the previous day, a check on any blockers and a rundown of the day's goals.
Remote Team Lunches
Another benefit of working from the same office is being able to go out to lunch with the team (especially when working in a downtown area with lots of walkable locations). Instead, we are now doing remote team lunches each month where everyone gets whatever they want (on the studio's bill) and we all have lunch on video chat. It is a great time to relax and talk about non-work topics for an hour or so.
Our New "Offices"
Just because we no longer have a centralized physical location doesn't mean we don't have some inspiring places to work from. Below are some of our team members' home setups, which now give more meaning to the plurality in GoldFire "Studios!"